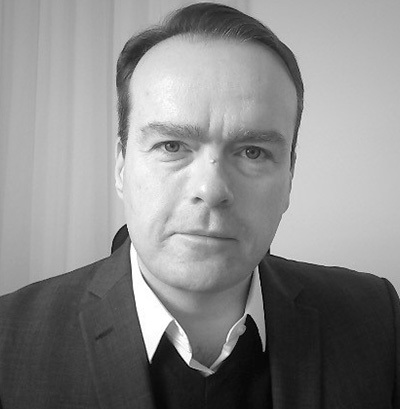 Dr Gregory Burke MA (Cantab.) MPhil. PhD
Years at AccessAble: 20 Years
Position: Founder and Chair
Described by Cranfield MBA magazine as 'one of the UK's leading social entrepreneurs' Gregory founded and grew AccessAble into the country's leading access information resource.
While completing his PhD at Cambridge, Gregory undertook one of the most in-depth surveys of disabled people to identify the barriers to disabled people's participation in society. Over 1,500 disability groups have now fed into this research, over 20 years since Gregory started, helping to define AccessAble's unique approach to access information, consultancy and training.
Gregory combines his role as Chairman of AccessAble with his career as a practising barrister, at a leading barristers' chambers in London, specialising in discrimination law and disability discrimination in particular.
In 2019 he won the prestigious Chambers & Partners UK Bar award for "an outstanding contribution to Diversity and Inclusion" and was identified as a "Future Leader of the Bar". Gregory has regularly appeared in national news and discussion programmes including BBC Breakfast, The Financial Times and Radio 4.


An inspirational speaker, Gregory has delivered speeches and chaired events for a host of organisations including government departments. In 2019 Gregory was named as one of the top 10 most influential disabled people in the UK, on the Shaw Trust #DisabilityPowerList100. He was listed again in 2020.
Anna Nelson
Years at AccessAble: 17 years
Position: Chief Executive
Anna leads the AccessAble team to deliver our mission and live our values. She has overall responsibility for implementing our strategy and delivering success.
Anna joined AccessAble having grown up as a young carer. During her time at AccessAble Anna has worked in every area of the business with a particular passion for customer success and end user engagement. She is heavily involved in product development and identifying future partnerships.
Anna has been the Project Director for a range of landmark initiatives across AccessAble's client portfolio, including members of the FTSE 250. Anna has a personal passion for improving patient experience and works closely with some of England's largest and most prestigious NHS Trusts.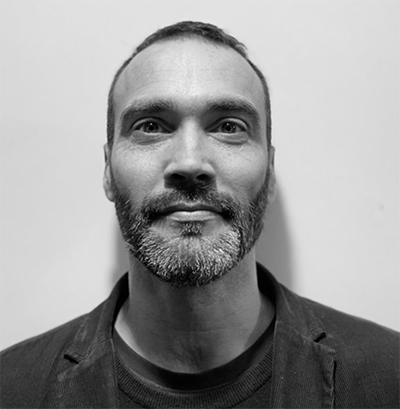 David Livermore
Years at AccessAble: 6 Years
Position: Director
David is passionate about supporting our clients on their accessibility journey. He is responsible for identifying new opportunities and working with our clients to provide innovative products and service.
David has developed bespoke services to support our partners across the public and private. His experiences include working with Alton Towers, Russell Group universities, TUI and the Crown Estate on projects encompassing cruise ships, to football stadia, to office developments and open spaces.
David has been involved in some of AccessAble's most complex projects around place making and public realm. He has a natural ability to understand, manage and inspire multiple stakeholders to work collaboratively.
Karen Ross
Years at AccessAble: 13 Years
Position: Head of Consultancy
Karen has led on the development of our Consultancy programmes for the last 13 years. She has 30 years of experience across sectors and has worked on projects of national importance. Karen has also worked directly with local authorities in both Planning and Building Control Departments.
She is a member of NRAC and has an MSc in Inclusive Design and a PgC in Accessible Environments. Karen has a reputation nationally for her attention to detail and her ability to offer practical solutions to difficult problems. Karen has worked with organisations as varied as Turner Contemporary, Rangers Football Club, Marella Cruises and Health Education England.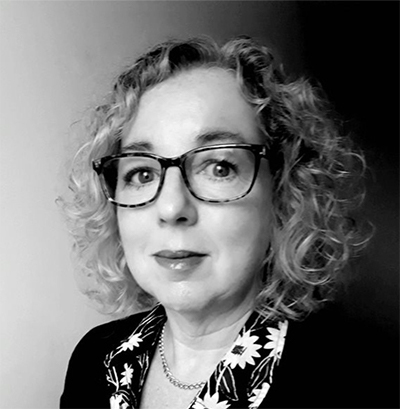 Janet Jones
Years at AccessAble: 10 Years
Position: Access Consultant
Janet has a passion for inclusivity and over 20 years' experience in design and construction. She has a BA in Architectural studies and worked as an architect for over 10 years. She has worked on a host of complex projects including public realm audits in Regent Street, Oxford Street, South Bank and Angel Islington. Janet has also offered advice and guidance to a variety of local authorities, as well as signage reviews for NHS trusts and audits for major commercial landlords.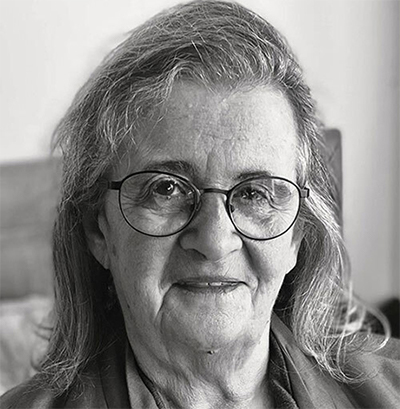 Barbara Harrison
Years at AccessAble: 10 Years
Position: Access Consultant
Barbara has an MA in Inclusive Design and worked as a local authority access officer for over 10 years prior to joining AccessAble. Her experience in access and inclusion spans over 40 years and includes everything from access auditing to equality training. Barbara has been involved in projects across AccessAble's portfolio. Her experience as a councillor, occupational therapist and trade union representative gives her a wealth of knowledge, particularly relevant to local authorities and NHS trusts.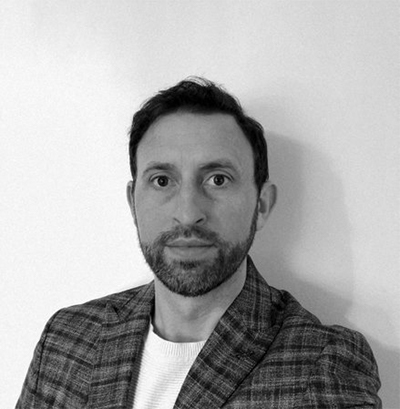 Richard Beaty
Years at AccessAble: 12 years
Position: Head of Surveying
Richard trains, manages and develops a UK wide team of 30 surveyors. He plans, executes, manages and measures the delivery of approximately 300 surveying projects each year, encompassing around 20,000 individual surveys.
Richard is an expert in developing data collection templates and devising ways to present data for public and/or client consumption. This has included creating a programme of over 2,000 venue surveys for an individual client completed in 9 months. As well as a survey programme for Transport for London, recognised publicly by the Deputy Mayor of London.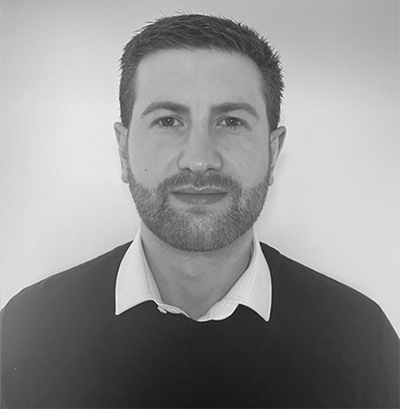 Kyle Watson
Years at AccessAble: 11 years
Position: Head of Quality
Kyle manages our quality assurance team. He also specialises in the delivery of bespoke projects – leading on the organisation's work for partners such as Alton Towers and TUI. Kyle oversees all aspects of our quality assurance processes, accredited through ISO 9001.
Kyle's team reviews up to 20,000 different venue surveys each year, where they are responsible for ensuring a consistent approach to meeting our highest standards of quality.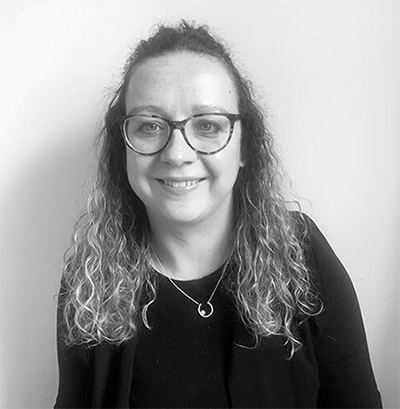 Carrie-Ann Lightley
Years at AccessAble: 3 years
Position: Head of Marketing
Carrie-Ann Lightley leads our marketing team and is one of the UK's leading accessible travel bloggers.
Carrie-Ann has responsibility for the management and development of the AccessAble brand. This includes the creation of inspirational, SEO relevant content and developing collaborative partnerships to increase the reach of our service. In addition, Carrie – Ann has established the highly successful AccessAble Champions influencer network.
Carrie–Ann is a member of the All-Party Parliamentary Group for Young Disabled People, England's Inclusive Tourism Action Group and Manchester Airport's Accessibility Forum. In 2019 and 2020, Carrie-Ann was named as one of the top 100 most influential disabled people in the UK, on the Shaw Trust #DisabilityPowerList100.
Rachel Carter
Years at AccessAble: 5 years
Position: Head of Partnerships
Rachel leads our team of 7 Partnerships Managers who work with our clients to deliver projects and maximise ROI. Rachel oversees 350 + client relationships and personally manages projects for our enterprise clients.
Her work to date has seen her deliver our service for M&S, Next, Highways England and some of the largest NHS trusts in the country. Her team deliver a 95% + renewal rate and have been recognised in our ISO 9001 audit for their client centric approach.
Rachel and her team lead AccessAble's user engagement activity, which sees us attend 150 + events a year to listen and act on feedback from 1,000s of disabled people.